As the largest Greek museum outside of Greece, we preserve over 11,000 artifacts in our state of the art collections vault, featuring a temperature and humidity controlled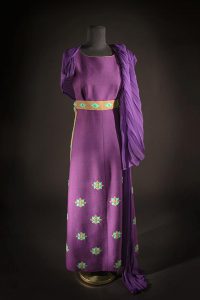 environment. It is our mission to preserve the experiences of Greek immigration and Greek cultural history. The collection is always growing with newly donated items added regularly.
The collection spans thousands of years from 800 BCE to today and includes ancient Cypriot ceramics, vintage photographs, housewares, handmade textiles, traditional costumes, musical instruments, documents, immigrant artifacts, and more.
Do you have a Greek artifact that you would like to donate? The Museum's collections are pest and particulate regulated to ensure quality preservation to keep artifacts safe.
Go to our Collections Donation FAQ for guidelines.
For more information, contact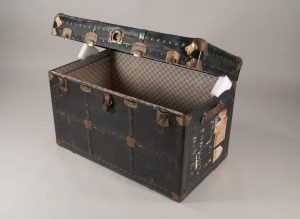 Margaret Fraser, Collections Manager
(312) 655-1234, Ext. 23
mfraser@hellenicmuseum.org