The unique history of the Greeks who immigrated to America includes amazing stories of people who lived through the Asia Minor Catastrophe, World War II, the Greek Civil War, and the excitement and anguish of starting a new life in a distant land. This history and culture has been captured and passed along in story, poetry, and song, and has undoubtedly been told and retold within families. However, as generations pass, many stories and traditions eventually get lost before they can be recorded.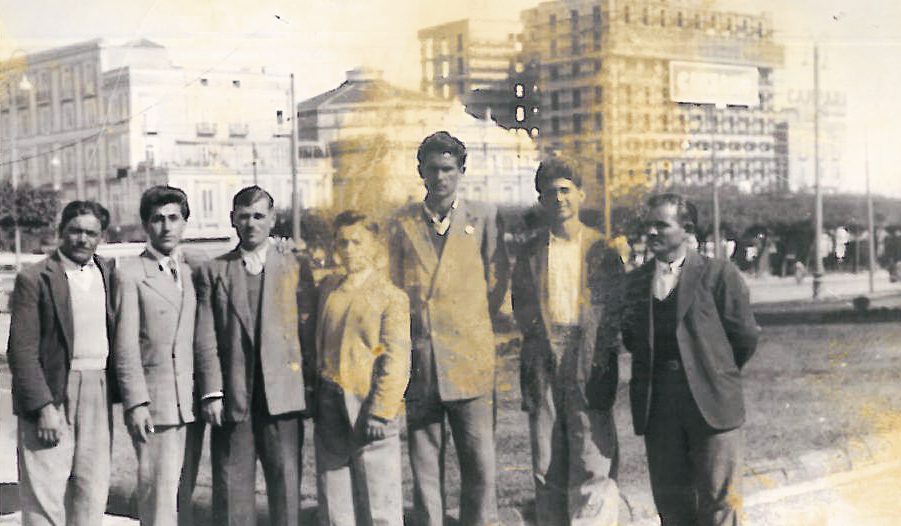 The purpose of the Oral History Project is to preserve the history of Greek Americans by collecting the recorded interviews and memoirs of individuals and/or groups. Persons of Greek descent, the spouses, or relatives of Greeks are all invited to tell their story. The memoir or recording, as well as any pictures or documents that enhance the story, will be digitized and added to the Museum archives, creating a repository for Greek American histories. These materials may also be used for research by the public, students or scholars, documentaries or movie productions, public presentations, publication in books, journals, magazines, or on the Internet.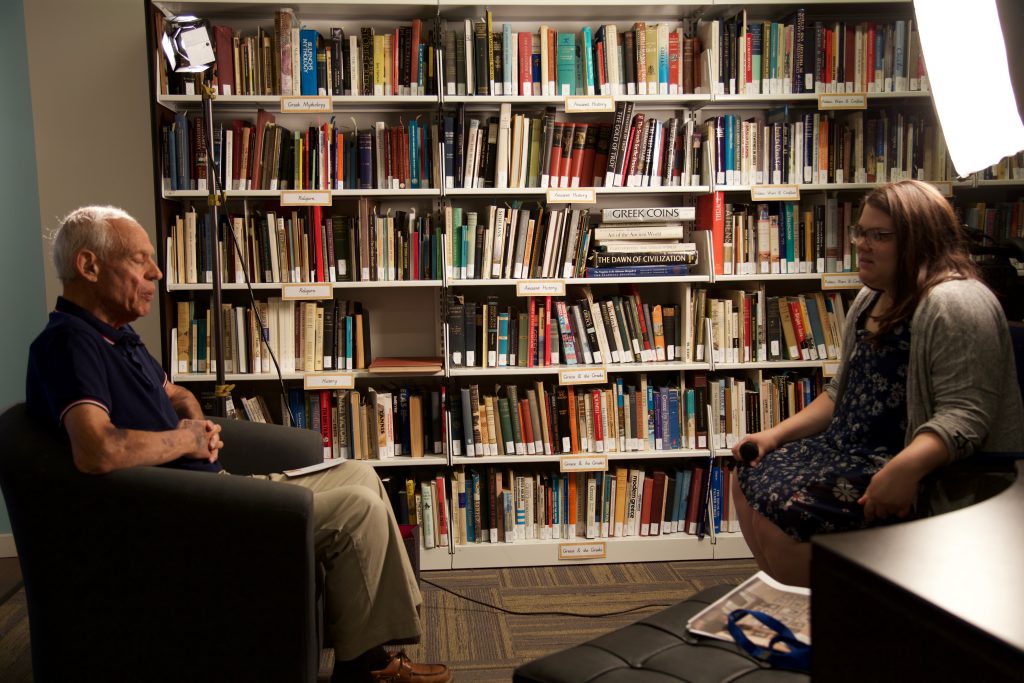 Record the history of your family in your own words before the memories fade. Build a legacy. Share your story and the story of your ancestors today. All participants will receive a complimentary recording of their story. Download the Oral History Guide for more information.
Make an appointment to record your oral history today.
The Oral History Project has been generously sponsored by
Frank S. Kamberos
The Illinois Department of Commerce and Economic Opportunity
Hellenic American Leadership Council
National Hellenic Society
For more information or to schedule a free appointment, please contact
Philister Sidigu, Content Development Coordinator
312-655-1234, ext. 35
psidigu1@hellenicmuseum.org
"After a week of bombing…half [our] house was destroyed, the yard had 7 holes from the bombs, and our street was completely devastated. My father said, 'If we stay here, we will die…When we returned to the house, everything was destroyed…6 months later the Germans took my father to the concentration camp…he got sick…after three months they brought him back and he died one week later…"
– Eftichios "Van" Vlahakis on the German invasion of Crete in 1941 (he was 6 years old)
"And within a short time we came to America, to (a) strange country with different customs, traditions, different language that was the most important. A language without rules of pronunciation and that was very hard."
– Effie Gekas on emigrating from Greece to America
"…life here is better. If you want to work, you can work. In Greece it was hard. No jobs…Here is better."
– William Kakavas on the difference between life in America and life in Greece
"…on Easter morning…we each take a red egg. …I hit the egg. And one of the two is going to break…as you do it you say, 'Christos Anesti'…[meaning] Christ has risen. And the one that's hit says, 'Truly he has risen', Alethos Anesti' …you go around till there's only one that hasn't been broken…He's got a whole lot of good luck for the whole year."
– Ulysses Paul Backas on an Easter tradition
"I'm kind of glad they did because I'm a better person for it, and I don't begrudge it now, but growing up, I resented it to no end because I wasn't like other kids…"
–Jayne Terovolas on her parents determination to preserve their Greek heritage
"I took my mother back to Greece. She hadn't been there for over forty years…my mother would say, 'I'm Maria, I'm your sister'…I was there when she saw all her brothers and sisters after forty years. It was a fantastic experience."
– Nick Thomopoulos on returning to Greece with his mother
"…I went to Greece with my wife and …we went to my father's house that he was born in…[the current home owner] welcomed us in and I told her my father had lived there and on the wall was a picture of me as a baby and my grandfather is holding me…it's a very emotional thing. They'd kept that on the wall 70 years, 70 YEARS [voice cracking]…she was no relation to us but she had [our] pictures."
– Peter Kapsalis on visiting Greece with his family